November 5, 2013
We get inundated daily with positive feedback about our men's skin care line from customers all over the world.  Today we received an email from a patron based out of Grenada.  After reading it, we felt so proud in what we have accomplished so far for TwinLuxe that we wanted to share this inspiring email with you…
"Hello Hubert,
I had the opportunity of experiencing your shaving collections.  This is absolutely the best collection on the market.  I say this when comparing to centuries old shaving Establishments like Truefitt and Hill and Geo.F.Trumper along with other Distinguished Gentlemen's products from Tuscany Italy.
I did not use the regimen correctly the first morning.  I did not leave on the cleanser/ mask for a few minutes and I applied the shaving cream with a wet brush.  Notwithstanding, it still was the closest shave I ever obtained.  It virtually eliminated the need for a second stroke on most areas.  My face was left pampered, soft like an infant.
I just want to congratulate you all on clearly the most luxurious and absolutely the best shaving collection on the market.
J.H. From Grenada"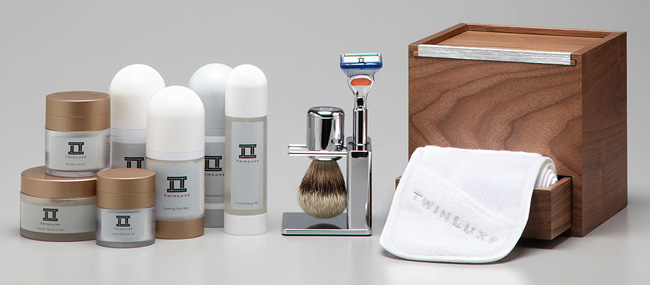 Give the TwinLuxe 'Shaving Skincare' line a try if you haven't already.  We are confident that you will enjoy pampering yourself with it!  Use it for your wet shaving needs and also as a high performance luxury skin care line.

Tags: TwinLuxe review