August 21, 2014



Planning on taking a trip to Shanghai and don't know what to do or where to visit? We recently took a trip there, and here are our 5 must do's. Shanghai is an amazing, fun city for one to enjoy great food, elegant bars, and a beautiful skyline.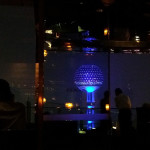 Flair @ The Ritz-Carlton – This is the best place to get a drink at night if you want to admire Shanghai's skyline from the 58th floor. Even on a Monday night at 9pm, the waitlist to get in was 30 minutes! Be sure to sit outside on the uncovered patio and enjoy the breathtaking view. If you sit inside, you'll love the décor and the DJ who spins great mixes and beats. This is definitely the place to be to entertain, people watch, and see fashionistas.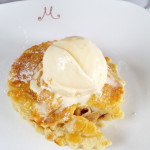 M on the Bund – Go here for the prix fixe lunch and request a table on the terrace where your eyes will savor the view of the river and Pudong skyline. If you sit inside, you'll feel like you're in old Shanghai with the dark wood and décor. In terms of food, we had one of our best lunches ever. It's pricey here if you order wine, so be prepared to pay up if you have a thirst for alcohol.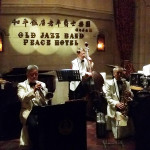 Old Jazz Band @ Fairmont Peace Hotel – Spend a romantic evening with your love and soak in some jazz played by the Old Jazz Band where the average age of the 6 musicians is 80 years old – they've been playing together as a group for 30 years! The authentic décor will bring you back to Shanghai's 1920's and 1930's.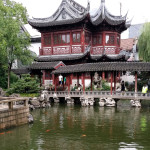 Yu Garden – There aren't many cultural sites to visit in Shanghai so definitely visit Yu Garden in the Huangpu District. There's a huge koi pond and a beautiful classical Chinese garden to walk through and admire. Outside the garden is a bustling shopping market and tourist attraction. You can find Chinese souvenirs, such as farmer paintings and stone and jade trinkets, and restaurants selling mouth-watering dumplings.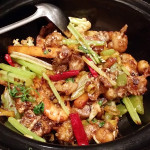 Guyi – Expect a long wait here for dinner at this Hunan restaurant which is a popular destination for both locals and foreigners. Bring your Tums if your stomach can't fathom spicy food. If you want to avoid the long line, come here for lunch instead. The tables are stacked right next to each other, so don't come here expecting a romantic dinner.



Let us know what you think of our 5 must do's, and we hope you have as much fun as we did in the beautiful city of Shanghai!


Tags: shanghai nightlife, Shanghai sightseeing, what to do in shanghai