January 27, 2015
All the 3 watches from SIHH 2015 we're showcasing below just coincidently happen to be 47mm in size. In the watch world, this is considered a very large size for a watch. But anyone with a 6.75" wrist can pull it off comfortably.

Montblanc Villeret Tourbillon Cylindrique Geosphères Vasco da Gama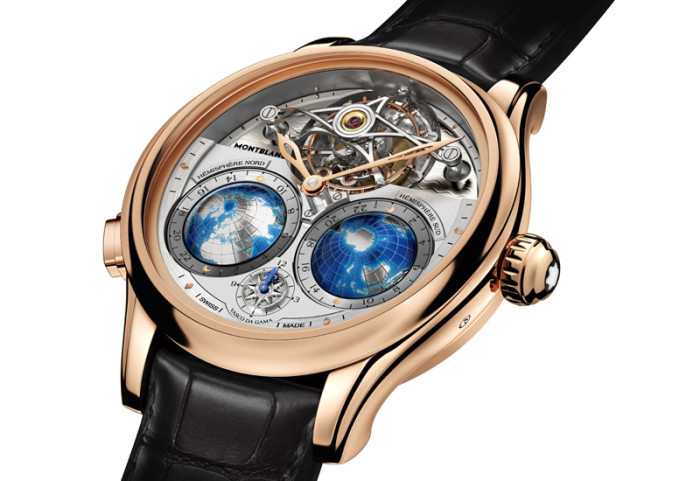 Most of you probably associate Montblanc with fine writing instruments. But did you know they are also a serious contender when it comes to high-end luxury timepieces? This year at SIHH 2015, Montblanc released the Villeret Tourbillon Cylindrique Geosphères Vasco da Gama. This 47mm watch is cased in 18k red gold and exhibits a truly 3-dimensional dial which features a pair of globes that depict the world's 24 time zones in both the North and South Hemispheres along with the passage of the days and nights. With this watch, you can also read the current hour in any part of the world by following the 24-hour world time display on the 2 discs surround the globes. As a limited edition of 18 pieces, this mesmerizing timepiece is a pretty nifty watch for the TwinLuxe jetsetter and world traveler.

Price: 250'000 Euros


Panerai PAM616 Carbotech Luminor Submersible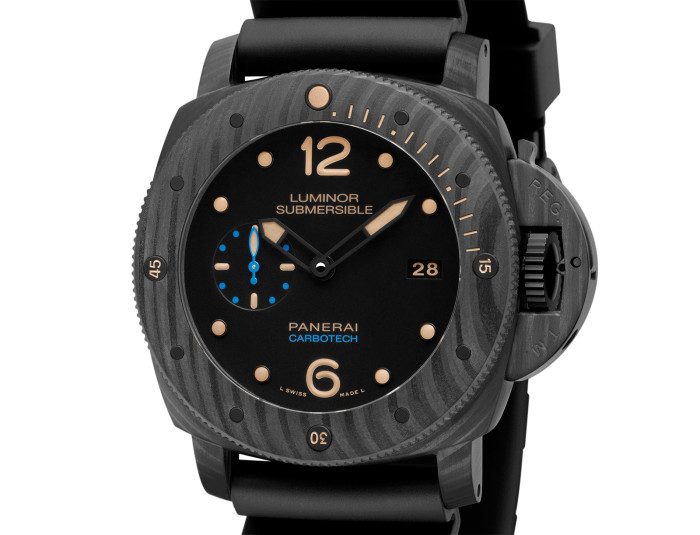 Next watch we like is Panerai's star for SIHH 2015 – the 47mm Carbotech Luminor Submersible. This watch features a new composite material based on carbon fiber and makes its worldwide debut in the world of horology. The Carbotech exhibits an uneven matte black look, and the wavy pattern varies according to the cutting of the material. So this means each watch is unique like a zebra and its stripes. The varying patterns means no PAM616 will look exactly alike. Limited to only 500 pieces, the Panerai Carbotech will be a sure hit amongst the avid Panerai collector community and those who love military testosterone watches. This watch dressed with an army green canvas strap would look perfect on Rambo!

Price: TBD (Approximately $19,500)


Roger Dubuis Excalibur Spider Double Tourbillon Squelette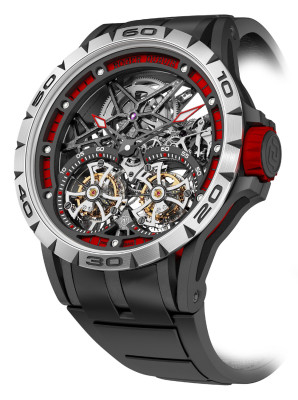 This year at SIHH 2015, Roger Dubuis focused on skeletonized watches. Take a look at this Roger Dubuis Exaclibur Spider Double Tourbillon Squelette. Notice the watch movement is skeletonized and coated in a black DLC finish. There are 2 large exquisite tourbillon cages that rotate once every minute. This watch is a limited edition of 188 pieces, and a perfect power watch for the fine watch connoisseur who wants to make a bold statement on his wrist.

Price: TBD (our guess is ~$250k-$300k)


We at TwinLuxe love watches and their bold designs. The above 3 watches are not for if you prefer conservative designs; but if you like to mix it up and be daring, perhaps one of these watches will find its way onto your wrist one day!


Tags: 2015 SIHH, Montblanc Tourbillon, Panerai Carbotech, Roger Dubuis Tourbillon