May 19, 2014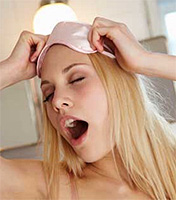 Taking care of your skin right before you go to bed is just as important as tending to your skin care needs during your morning routine. Keep in mind that when you fall peacefully asleep for the next eight hours of your life, your skin has plenty of time to heal itself and absorb all the skincare nutrients that you smother on right before sleeping.

TwinLuxe recommends applying the Booster Serum and the Soothing Face Balm (alternate between these two products every other night) as the preferred nighttime skin care treatment, for men and women. These two products are packed with high performance moisturization and anti-inflammatory ingredients, which help repair and soothe skin leaving it ready to face whatever environmental factors it must overcome the next day.  You'll notice that when you wash your face the next morning, it will feel more plump and hydrated than ever — a sign that your skincare products are indeed working for you.

Proper sleep should also be part of everyone's nighttime skin care routine.   Your skin renews and heals itself while you sleep.  So lack of enough sleep easily makes its way onto your face. You will look more tired, stressed, and older.  Skin recovers quickly so a good night's sleep tonight and tomorrow will easily be noticeable by others.  Seven or eight hours of beauty rest should do the trick.  Be careful that oversleeping may just be as detrimental as lack of sleep as oversleeping can increase skin cell breakdown.

Look your best for tomorrow!  You can do that easily by doing two simple things — getting enough Z's and applying super moisturizing skincare products before going to bed.

Tags: nighttime skin care, sleep health